Contact Us
Moxa is a leading provider of edge connectivity, industrial networking, and network infrastructure solutions for enabling connectivity for the Industrial Internet of Things. With over 30 years of industry experience, Moxa has connected more than 50 million devices worldwide and has a distribution and service network that reaches customers in more than 70 countries. Moxa delivers lasting business value by empowering industry with reliable networks and sincere service for industrial communications infrastructures. Yoi System, as an authorized distributor of MOXA, not only provides products and solutions for networking edge devices and infrastructure in various industries but also operates the only MOXA official maintenance and repair center in Korea (MARC) as retention of MTSC (MOXA Technical Support Certification), MNDC (MOXA Network Design Certification), MTTT (MOXA Train the Trainer for MCA). Yoi System will provide differentiated solutions with proven technology and professional services.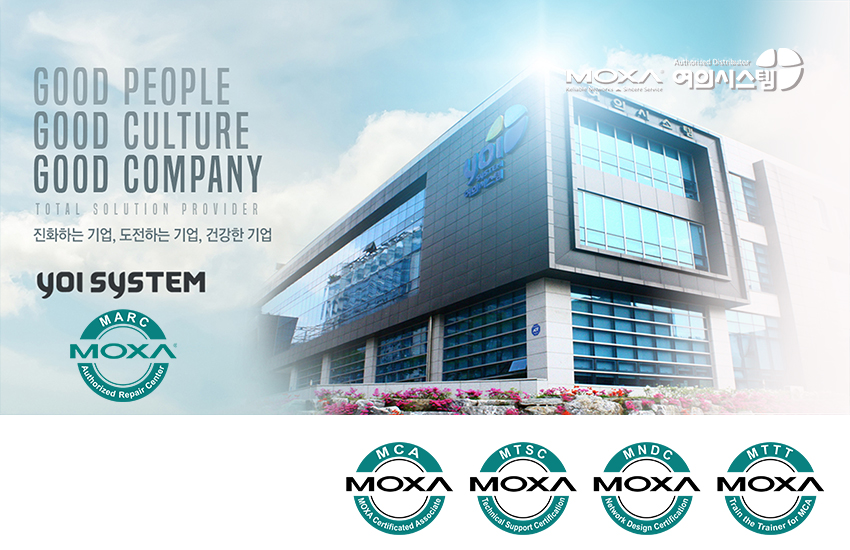 Yoi System Co., Ltd.
Your Total Automatic Solutions Provider

E-mail: moxa@yoisys.com

en.yoisys.com

Copyright © Yoi System Co., Ltd. All rights reserved.